Westfield Sport ZETEC Final Edition



The Westfield Sport ZETEC Final Edition
The Ford ZETEC engine has been the power plant of choice for the majority of Westfield builds. It is compact, light, easily tuned and very reliable. Available with either 140 BHP or 170 BHP the ZETEC car will crack 60 MPH from a standing start in a under 5 seconds!
The Westfield Sport ZETEC kit provides every component you need to build a brand new car. Because every part has been engineered to work together and proven over one thousand builds you can be guaranteed of a world class sports car when it is completed.
Despite being a comprehensive kit, there are many factory options that allow you to customise your Westfield. From power output to colour and trim it is rare any one Sport ZETEC will be the same as another.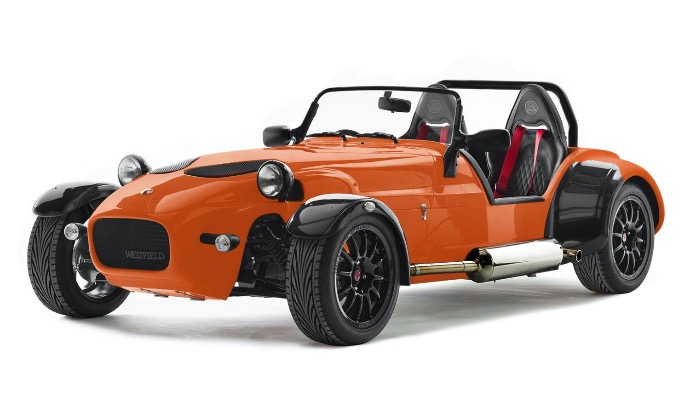 2023 Spec and Options List
All prices are inclusive of UK VAT @ 20%
Chassis (SEiW)
RHD / LHD LHD + £895

Engine

Zetec 140 BHP (Ford Induction)


Zetec 170 BHP (Jenvey Induction)​ + £1495

Gearbox

'Westfield Spec' Ford Type-9 5 Speed Manual Gearbox


LSD Differential

Mazda MX5 LSD

Body

FW


Bi-colour combination cars available + £150

Colours

Black, Racing Green, Navy Blue, Electric Blue, Grey, Red, Orange, Yellow, White

Wheels

15" Team Dynamics
(Gun Metal Grey/Black)

Tyres

Toyo T1R 205/50 R15 + £125

Toyo R888R 205/50 R15 + £300

Seats

Sport Turbo Seats

Coloured Diamond Stitching
+ £495

Seat Belts

Harness 2 inch


Exhaust

Full Stainless Steel Exhaust System (IVA)


Roll Bar

Road (single loop)


MSA Race (braced)
+ £225

FIA Full Cage
+ £1160
Brakes
Westfield Calipers in Black​ ​

Westfield Calipers in
Red, Yellow, Orange Colours + £195

Fuel Tank

31 (FW) and 27 (ZK) Litres​ ​

Carbon Pack

Cycle Wings, Stone Guard,
Kick Strips, Dash ​ + £995

Weather Gear

Side Screen and Hood + £995

Tonneau + £295

Suspension

(Road) Gen 3 Wide Track Suspension, Shock Absorbers, Westfield Springs

Front and Rear Anti Roll bars + £570

(Comp) Nitron Front and Rear Shock Upgrade + £750

Screen

Heated Screen

Carbon Aero screen + £90

Heater

Heater + £175

Decals

Final Edition Westfield Decals

Final edition, numbered chassis plate

Build Options

Labour to Assemble Vehicle + £5000

UK IVA + £650

Registration and 1 year tax + £335
Sport ZETEC Kit Modules
You can buy a complete kit, or spread the cost and have the components delivered in modules as you progress with your build.
All prices are inclusive of UK VAT @ 20%
---
Space frame epoxy coated chassis
Rivnuts and diff bushes
Aluminium panels supplied
Front and rear wishbones (epoxy coated and bushed)
Aluminium front and rear uprights, hubs, brake discs and calipers
Pedal assembly
Large bore brake master cylinder
Drive shafts and CV joints
Differential (LSD)
Brake pipes and Aeroquip hoses
Fuel lines
Steering columns top and bottom
Ignition lock, barrel and keys
Battery tray
Vehicle wiring loom
Ball joints
Shock absorbers and springs
Steering rack, mountings and track rod ends
Hand brake lever and cable
Complete fastener kit
Tunnel molding
Clutch Cable
Battery tray kit
Fuel pump switch
Liqui Moly fluids kit (diff oil and brake fluid)

---
Fully assembled brand new Ford ZETEC engine with inlet manifold attached
Westfield spec sump
Engine wiring loom
Earth leads
Bell housing
Factory reconditioned gearbox and 'Westfield' gear knob
Prop shaft
Alternator
Starter motor
Clutch kit
Drive belts
Thermostat
ZETEC oil and air filter
Engine mounts
Engine and gearbox mounting kit
Engine management/ignition system
Fuel tank and mounting kit
Aluminium, locking fuel filler cap
Fuel pump, filter and fuel hose
Radiator and mounting kit
Fan, mounting kit and hose kit
Cooling fan kit
Horn
Liqui Moly fluids kit (Engine, gearbox, coolant)
---
FW Body kit including all grills and fittings
Carbon look cycle wings
Boot box and locking boot lid
Road roll over bar (black)
Heated windscreen assembly, pillars and mirrors
Wiper motor assembly including arms and blades and washer bottle kit
Interior mirror
Headlamp spats
Rear light wiring loom
Full light kit
Battery
Full interior kit includes interior panels, carpet, dashboard, crash pad
Sport-Turbo seats x 2
Drop floor panel kit
Full CAT exhaust system and mounting kit
Instrument and switch set
Battery and leads
Team Dynamics wheels and Toyo tyres
Wheel nuts
Steering wheel and boss (IVA compliant)
Fuel cap kit locking
Aluminium gear knob
Seat belts
Number plate mounting
Liqui Moly sealant kit
Owners Reviews
What owners think about their Westfield Sport ZETECS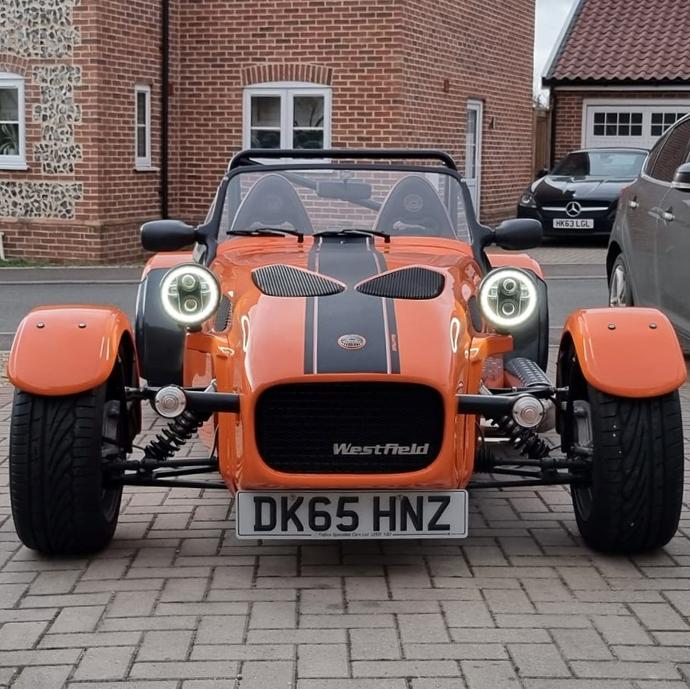 Steven Williams
Here is my 2 litre ZETEC Blacktop with throttle bodies. The engine is great and sounds absolutely awesome, very addictive! Other than the ITBs it is a standard car. For the future I am going to upgrade to a close ratio box to get the best performance out of it!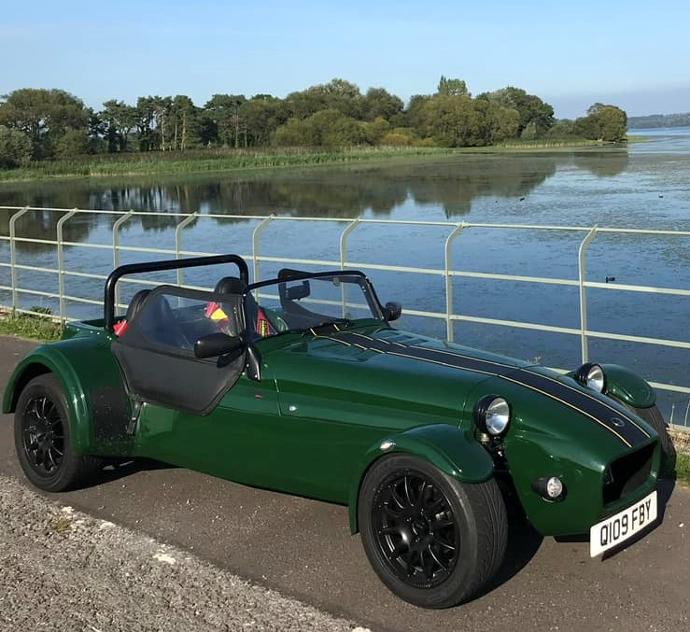 Chris Broster
Out and about in my 1.8 ZETEC at Chew Magna village, the car gets such an amazing response from people. I love the way the Westfield can be upgrades to suit my needs. Next on my list is wide-track suspension.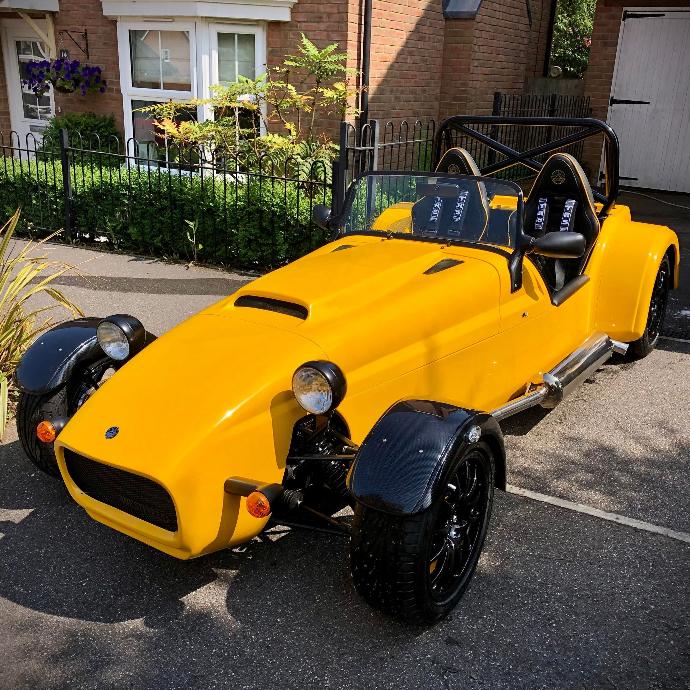 Ben Robson
I purchased my Westfield in 3 modules during COVID lock down as a 40th birthday present to myself. I took nine months to build. My job is shift work week on week off so I was able to dedicate the time in blocks to it. It passed the IVA test second time on a silly issue. Registration was simple. Would I do it again, certainly!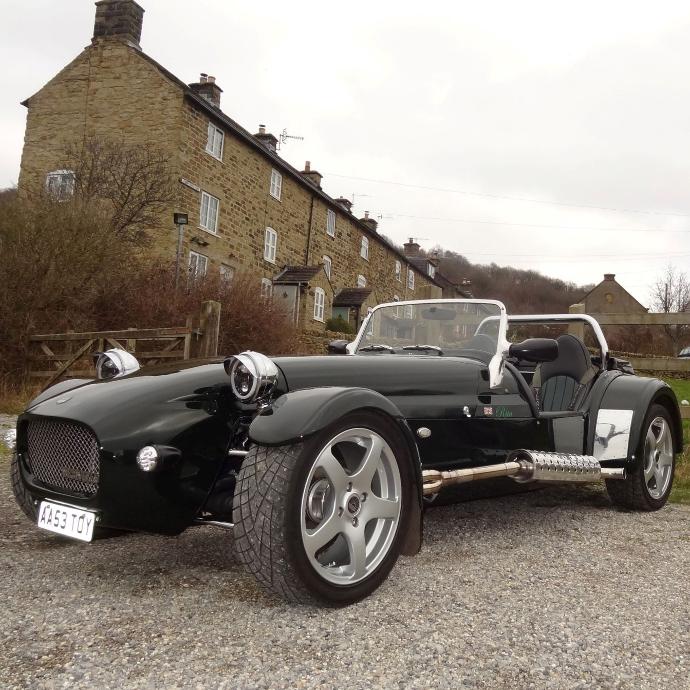 Julie Hall
My Westfield is a 1.8 ZETEC Silver Top on Jenvey throttle bodies, Omex 600 ECU. It is now 20 years old and I've done over 60,000 miles because it is so easy and fun to handle. Sounds great, smells great and makes you feel so very happy.

Book a Sport ZETEC test drive