Westfield Sport SDV Final Edition



The Westfield Single Donor Vehicle Kit
A kit car in the traditional sense. The Westfield SDV uses the major components of just one car. The Mazda MX5. This market leading sports car donates it's engine, gearbox, differential, wiring loom and many other major components. With Mk1 and Mk2 MX5's available for less that £1000 it makes for a very cost effective route into Westfield Ownership.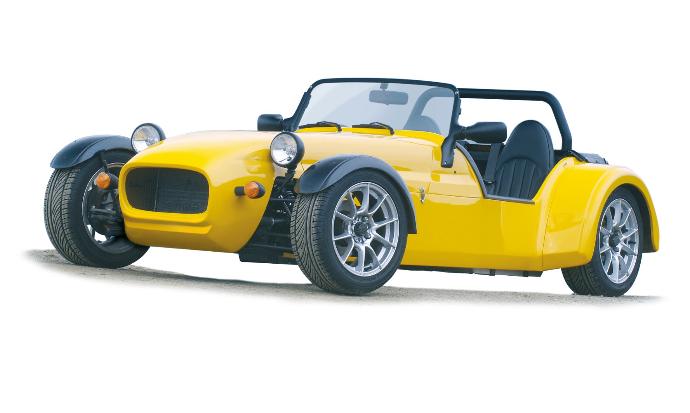 Building a Westfield SDV is broken down into 3 easily managed chunks:

Donor car

Strip and refurbish the components you are going to use.


SDV Starter Module

2) SDV Starter Kit: Take delivery and assemble the major components from your MX5 into your brand new Westfield Chassis.

Body Module
The body, fixings and fuel tank

Completion Package

Everything you need to complete your Westfield build. The quality, bespoke parts, interior trim, fastenings and IVA kit.

2023 Spec and Options List
All prices are inclusive of UK VAT @ 20%
Chassis (SEiW)
RHD / LHD


Engine

From Donor Mazda 1.6 / 1.8 / 1.8 VVTi


Gearbox

From Donor Mazda 5 Speed Manual Gearbox ​

Diff

From Donor Mazda MX5 LSD

Body

ZK (Classic)

ZK (Classic) + V8 Bonnet
(Required if using MK 2.5 Donor) + £195

Colours

Black, Racing Green, Navy Blue, Electric Blue, Grey, Red, Orange, Yellow, White

Wheels

From Donor

Tyres

From Donor


Seats

Sport Turbo Seats + £150

Coloured Diamond Stitching
+ £495

Seat belts

Harness 2 inch


Exhaust

Full Stainless Steel Exhaust System (IVA)

Brakes
From Donor
​

Roll Bar

Road (single loop)


MSA Race (braced)
+ £225

FIA Full Cage
+ £1160

Fuel Tank

27 (ZK) Litres​ ​

Weather Gear

Side Screen and Hood + £1095

Suspension

Gen 2 Wide Track Wishbones,
GAZ Shocks and Westfield Springs

Hubs from Donor


Screen

Heated Screen + £295

Aero screen + £90

Heater

Heater + £175

Decals

Final Edition Westfield Decals

Final edition, numbered chassis plate
The Mazda MX5
The Mazda MX5 produced between 1989 and 2005 provides a perfect base for any lightweight, focused sports car. So good are the components, that we use their 5 speed gearbox and differential throughout the Westfield Sport Range.
The high-revving, 16 valve twin-cam engines provide more than enough power to entertain in Westfield's focused chassis. However if you get power hungry they can be easily tuned and upgraded with off the shelf components.
What car do I need to buy?
Mazda MX5 Mk1 (with pop-up headlamps, 1600 or 1800)
Mazda MX5 Mk2 (fixed headlamps, 1.6 or 1.8)
Mazda MX5 Mk2.5 (These cars have Mazda's 1.8 VVTi engine and need a V8 Bonnet to clear the top of the engine. Only 5 speed gearboxes can be used.)
Refurbishing donor parts
It is our recommendation that you buy a car with a current MOT that can be tested before you take it apart. That way you will be able to make sure that the engine, gearbox and differential are all healthy before they go into your new Westfield. We provide information in the build book as to what is best checked and reconditioned before you start building your car.
How long do they take to build?

Most owners complete the actual build of their car within 120 hours. The key to a fast, trouble free build is preparation of your donor components and focused chunks of time rather than the odd hour when you can get to it.
Donor Components Required
Engine and Gearbox – complete
Air box and air flow meter
Complete wiring loom
Instrument panel Cluster
Upper steering column complete
Lower steering column (needs to come to WSC for modification)
Differential
Rear uprights, hubs, discs and callipers
Handbrake lever and cables
Steering rack track rod end joints and nuts
Wheels and tyres and wheel nuts
Propshaft (needs modifying but not by WSC)
Driveshafts including joints, lock nuts and hub nuts
Front bottom ball joints including castle nuts
Horns
Seats
Cooling Fan
Side Repeaters
Fuel filter and bracket
Carbon Canister, pipe work and mounting bracket
Catalyst converter
Interior mirror
Screen washer bottle and pump
Battery
V5 (this provides the identity and registration number of the car)
Mazda Sport SDV Modules
You can buy a complete kit, or spread the cost and have the components delivered in modules as you progress with your build.

All prices are inclusive of VAT @ 20%

---
Space frame chassis
Top and bottom front wishbones
Engine mounting brackets
Brake lines (Aeroquip and T-Piece)
Aluminium panels set – Floor pan, Seat back, Tunnel, Scuttle
Nut and bolt pack
Riv-Nut pack
Suspension Bushes
Chassis Plate
Wing brackets
Hand brake cable
Bottom rear wishbones
Construction manual
---
XK Body Kit – scuttle, bonnet nose, screen fillet, wings, boot box, badges
Westfield badges
Fuel tank, sender and strap
Body mounting kit
---
IVA Plastic cover kit
Rack mounting kit
8mm fuel hose
Track rod ends
Ball joint set
Fuel pump kit
Shock absorber kit
Steering rack
Fastener kit
Aluminium radiator
Expansion tank
Expansion tank cap
Windscreen washers, pump and tank
XK fuel tank straps
Radiator mounting bracket
Thermostat washer
Expansion tank mounting bracket
Fan mounting kit
Pair of interior panels – (vinyl cover)
Fastener kit
Wiper wheel box
Windscreen wiper motor kit
Wiper rack & tube set
Washer tubing
Wiper set (black)
Windscreen washer jet (black)
Windscreen & mounting pillars (black)
Rear no plate mount (fibreglass)
Fuel hose (57mm / 2-1/4")
Fuel cap & inlet assembly – unleaded
Wiring grommets
Fog / reverse lamp levelling bracket
---
Hose clamps
Indicator pod (plastic)
Wing mirrors – 1 pair (black)
Nose grill (expanded metal)
3-point safety belt
Roll bar (black)
Silencer – with cat (5 1/2" dia)
Exhaust cover (5 1/2" dia)
Kick strip – 1 pair (vinyl)
Adjustable sport seats – 1 pair (vinyl)
Carpet set
Dashboard
Interior mirror
Crash pad covered
Fastener kit
Bonnet catch set
Exhaust manifold down pipe
Battery lead – positive
Battery lead – negative
Battery clamp
Battery tray
Kick strip – 1 pair (vinyl)
Brake pipe clips
Tie rap clips
Fuel pipe
Clevis pin
Light set including:
Headlamps (black)
Front indicators
Reversing light
Side light, indicators, and rear lamp units
Number plate light
Owners Reviews
What our owners think about their Westfield SDV​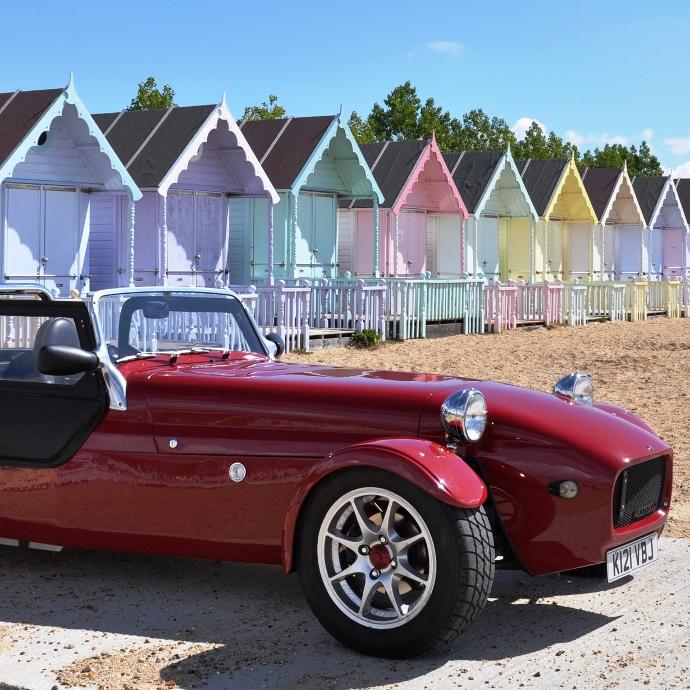 Mark Wendon
When I bought my SDV back in 2008 it was one of the very first to leave the Westfield production line. To me the Mazda donor was the obvious choice, using the components from a lightweight sportscar to build a even lighter one! It also offered one of the lowest cost routes into Westfield ownership. Buying the starter package, I was able to tailor the build the car to my own specification, but also knowing that all parts for completion were available from the factory when needed. From standard the Mazda engine and drivetrain offers very useable performance for B-road enjoyment and great potential for future tuning.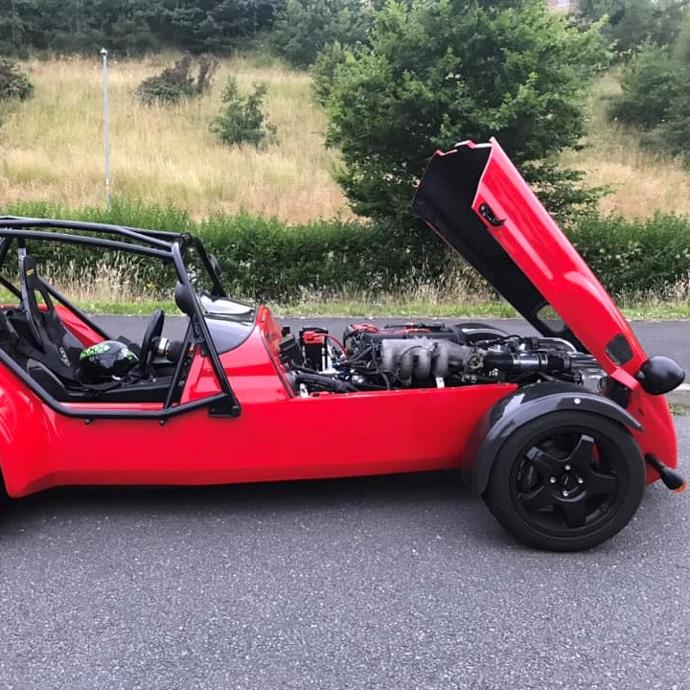 David Jones
I was looking for a kit car for my teenage son and myself to spend quality time together and make memories. Westfield is known for their build quality and I wanted a car with more than 200bhp.
We've made loads of memories we wouldn't of had without the car. He is 13 and we go out with the local kit car group. Plenty of good drives and events and made friends on the way.
My tip would be don't always listen to your teenager when they say "flat out dad" 😂 and it's nice company having your teenager in the garage with you when you need a spanner!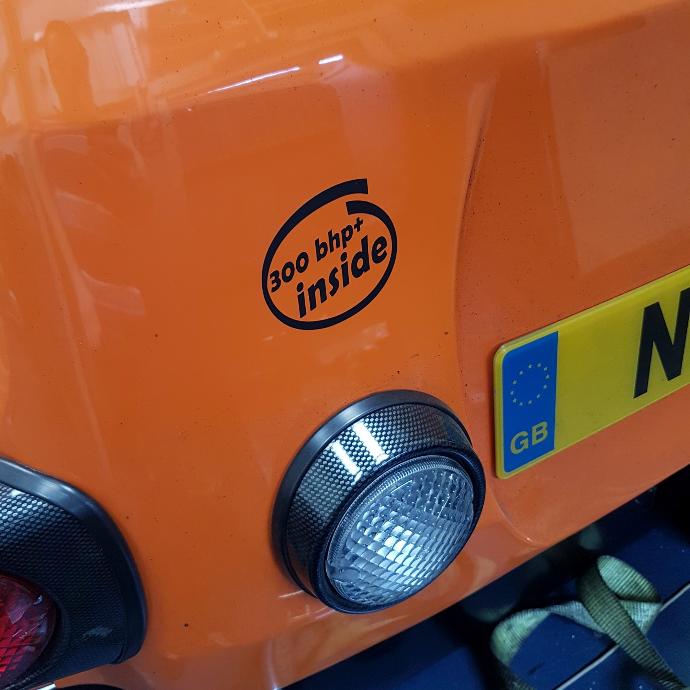 Dom Osman
"Because it's just silly". I'm sure I will try something more sensible, but it's ridiculous that I, armed with nothing more than a bunch of silly ideas (and a spreadsheet), could take a car through so many versions of itself for such little relative cost. I wouldn't have been able to do that with any other model of Westfield.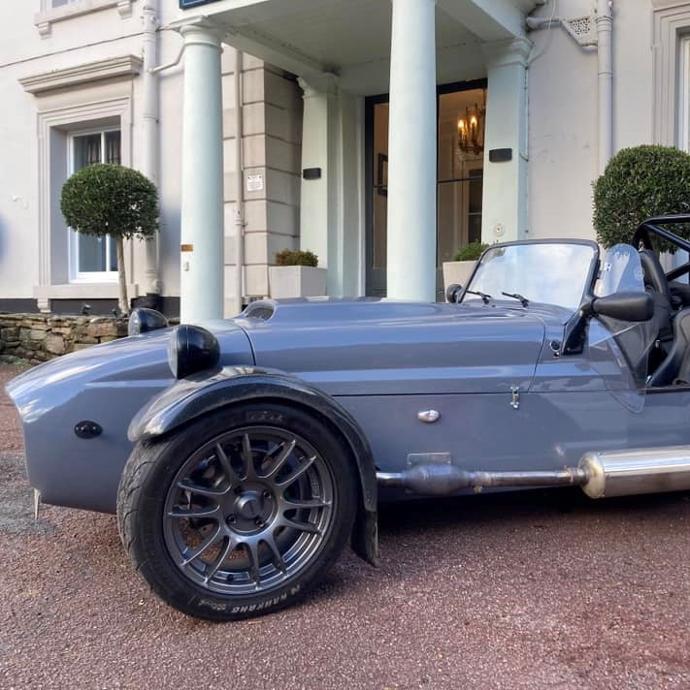 Glynn Watlers
I bought and built the Mazda SDV with a 1.8 VVTi back in 2020 and it hasn't stopped putting a smile on my face every time I drive it!
It's also been a never ending addiction of upgrades since!